Go Green and Sustainable Energy
2 years ago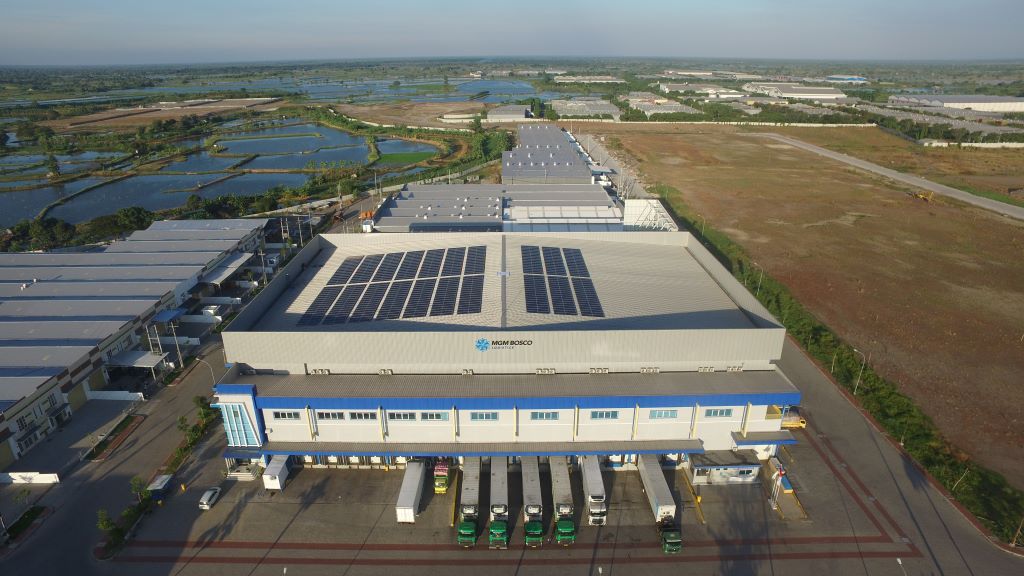 As one of the pioneers in the cold-chain logistics industry in Indonesia, MGM Bosco Logistics continues to innovate by applying the latest technology to improve efficiency and security in every aspect of its services.
After implementing a barcode system for the cold storage operations and employing the latest refrigeration system with CO2 refrigerant technology in Bekasi cold storage, MGM Bosco continues its innovation by becoming the first cold storage operator to install solar panels in all of its cold storage facilities.
The solar panel initiatives align with the government's efforts to shift to green and renewable energy. Hopefully, the innovations that MGM Bosco has carried out can inspire others to follow the sustainability path
Go Green!