Grow with us
We are one of the largest cold-chain logistics service providers in Indonesia. We grow rapidly and continue to expand our presence to provide high-performance logistics services in more cities in Indonesia. If you are a positive person, open to new challenges and have a service-oriented mindset, then you might be the right person to join our journey ahead.
Our Culture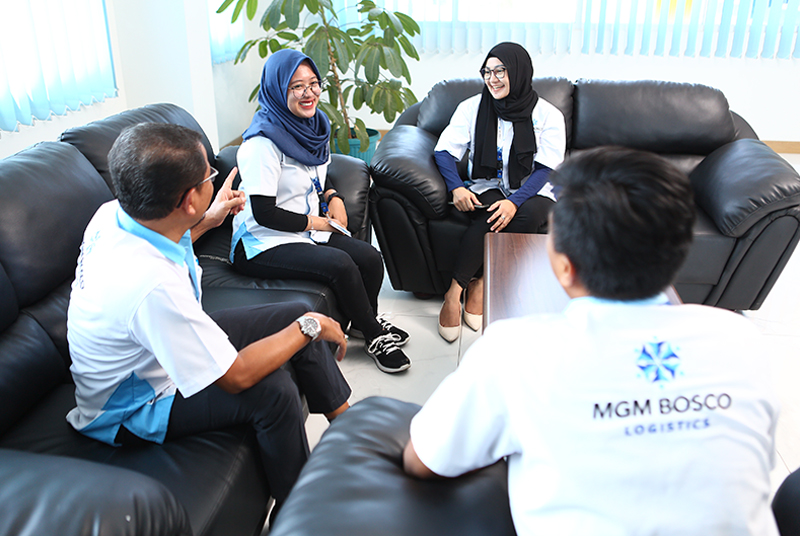 MGM Bosco Logistics is built on the shared values ​​of our founders. These values ​​then grow into a culture that guides us to continue to grow.
We promote a workplace that encourages honesty, diligence, responsibility and mutual respect in every aspect of our work.
Every individual in MGM Bosco Logistics is an individual who has the spirit of cooperation and mindset of continuous improvement to create a healthy work environment to produce the best service.
Our Work Environment Policy
We strive to create a healthy and conducive work environment so that every individual in our Company can grow and deliver innovative solutions for the customers and the development of MGM Bosco Logistics.
Creating a healthy, safe, and collaborative work environment for our employees, and customers will continue to be a priority.