MGM Bosco Logistics participates in the 77th refrigerated Warehouse and Truck Association (RWTA) Conference & Exhibition in Australia.
5 years ago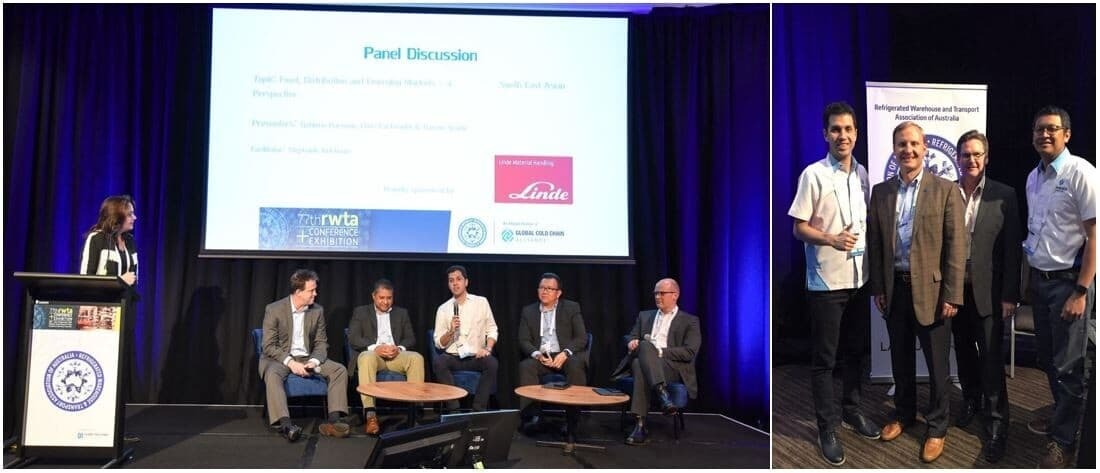 The growth of the cold-chain industry in Indonesia caught the eye of the foreign logistics players. As a leading cold-chain logistics provider in Indonesia, MGM Bosco Logistics was invited to be one of the keynote speakers at the 77th Australian RWTA Conference & Exhibition to share some insight into the developments and challenges of refrigerated logistics in Indonesia and Southeast Asia.

The RWTA Conference & Exhibition is an annual event organized by RWTA and attended by foreign refrigerated logistics service players to discuss current issues and introduce technology to the refrigerated logistics industry.
In this event, MGM Bosco Logistics, represented by our Director of Business Development, Kemal Mawira, and our Director of Operations, Roni Razak, shared their view to more than 50 participants from several foreign logistics companies.

Pictured above (from left to right) are Kemal Mawira, Corey Rosenbusch (President of the Global Cold Chain Alliance (GCCA)), Jeff Hogarth (RWTA Australia Chair).